Below are (hopefully!) the images of the chamber sleeve that I referenced.
First is the whole unit. The longer portion is closer to the muzzle. I don't know if it makes a difference, but that's how it came so that's how it's going to stay. In the photo, they appear to be slightly different diameters. They don't have this appearance "in person", but I didn't mic them.
Closer inspection of the two halves.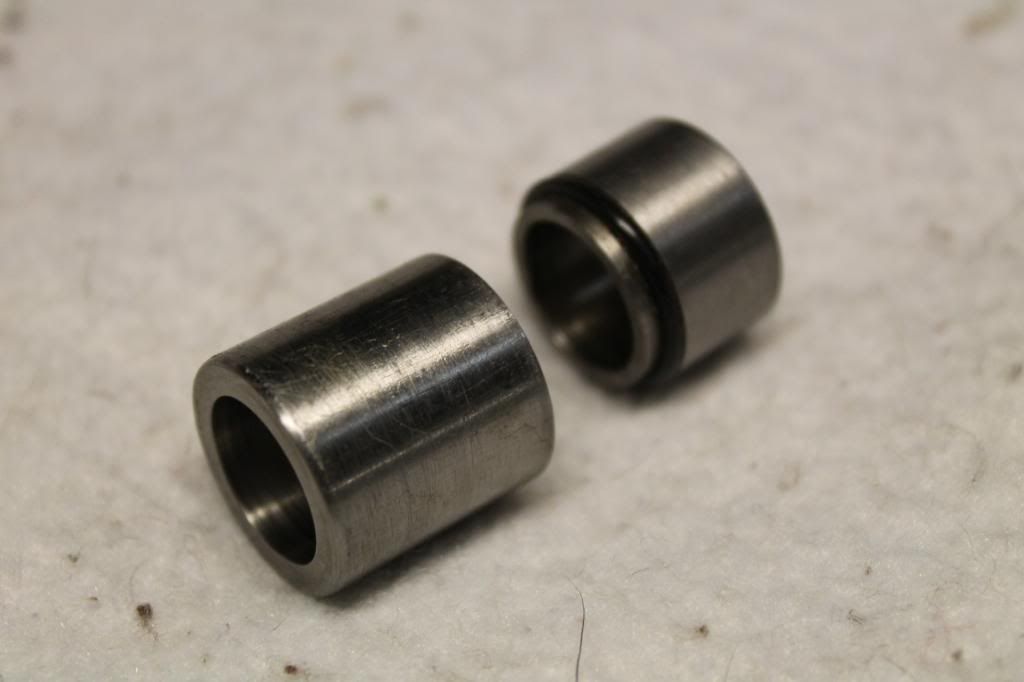 The shoulder on each, and the recess that the O-ring lives in on the shorter section.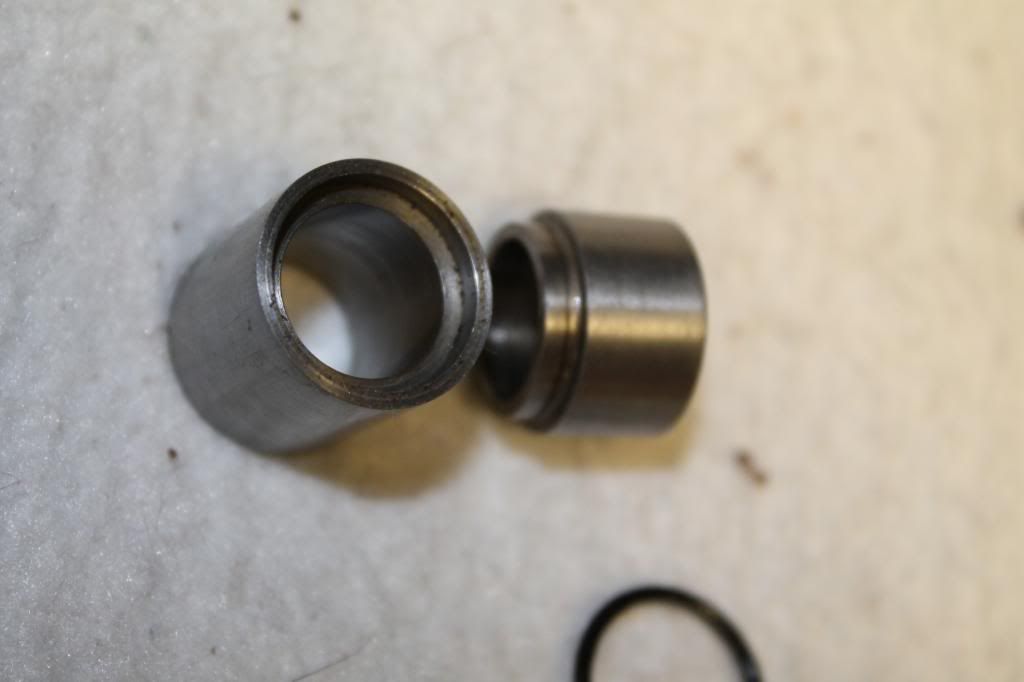 Instead of Bill's flat base rounds, I was using the twist tail style, because they have produced more fouling in my other rifles. I only tried 10-12 blanks, and fouling of the block was considerably less than any other Sharps that I've used. Both halves of the sleeve came out easily, just by sticking a finger in them. Which is good, because I gave away my sleeve removal tool years ago, when I found that due to not being able to fully remove the sleeve, it didn't matter if I tried to clean it, it was still going to freeze beyond my ability to move it.
It would be interesting to compare the two different versions of the O-ring mod and their performance. Until I handled this rifle, I wasn't aware that there was another style in use beyond what Bill has documented.
Calum